Hi, I'm Ioana, and I'm currently working on my graduation project for my master's in Integrated Product Design. In collaboration with the Minimally Invasive Surgery and Intervention Techniques Lab at TU Delft I am working on the embodiment of the laparoscopic tower for the Kenyan healthcare context.

My project centers around laparoscopic surgery, a minimally invasive procedure known for its various advantages, which has become the standard in western countries. However, as technology continues to progress, there's an increasing gap in access to laparoscopic equipment in low and middle-income countries.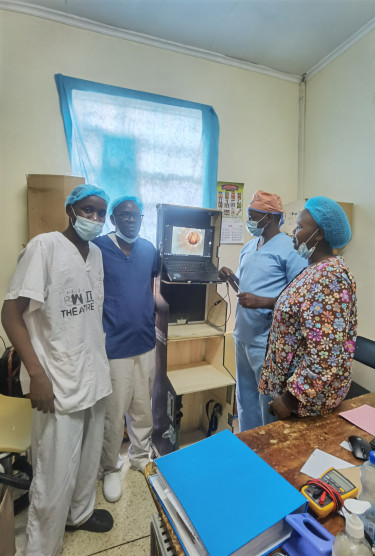 For my project, I'm dedicated to developing a new laparoscopic tower (the cabinet that holds the equipment), using context-driven design approaches to ensure it's tailored to the specific healthcare context in Kenya. My ultimate aim is to improve access to surgical care in the region. To achieve this, I'm actively involving local stakeholders in the process, working closely with them to create a solution that's not only low-cost but also compatible with the local context and can be manufactured locally.