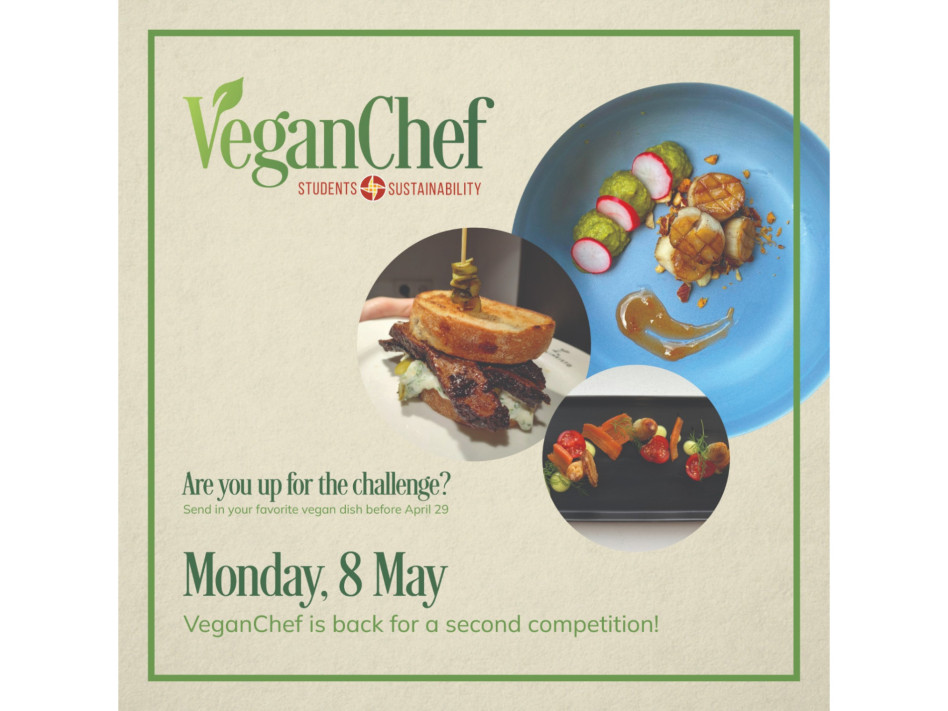 VeganChef is back for a second edition!
Are you up for the challenge? Do you love to cook vegan? Then the VeganChef competition on May 8th by Students4Sustainability sounds like the perfect challenge for you! 
How do I sign up?
Sign up in a duo via linktr.ee/s4sdelft
Cook a vegan dish with a professional plated presentation
Send in pictures of the process and an explanation of your dish before the deadline on April 29th. 
We select 4 duo's to participate in the grand finale on May 8th! 
The grand finale will take place at Rietveld Theater in Delft. Your friends/roommies can watch you cook while they enjoy a vegan dinner, for which the tickets will be available soon! 
For further updates, check our insta! @Students4SustainabilityDelft