Lunch Lecture III - A Practical Example: Regenerative Farming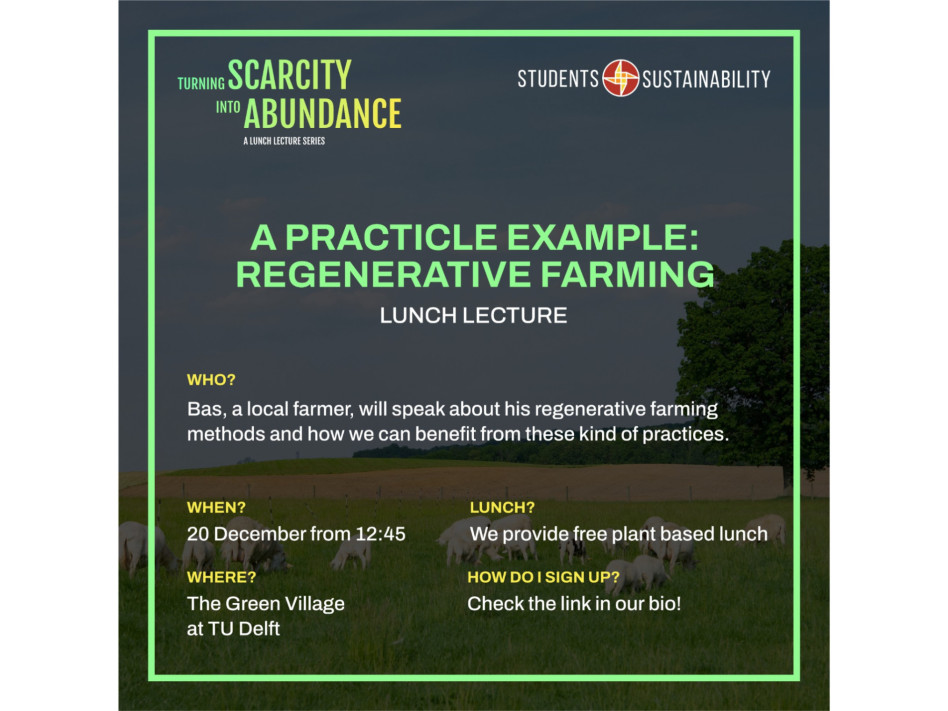 Ever wondered how we can transform a system to be regenerative and create an abundance of its own resources?
On the 20th of December, Jeroen Plesman from Schevichoven will talk about regenerative farming methods and how we can benefit from them.
Come by the 20th at 12:45 at The Green Village, to be inspired while enjoying a plant-based lunch!