The S4S board consists of TU Delft students who manage the organisation on a part-time basis. Every year students are motivated to commit themselves to the mission of this foundation. The S4S board of 2019 - 2020 consists of the following persons:
Britt Reddingius - Chair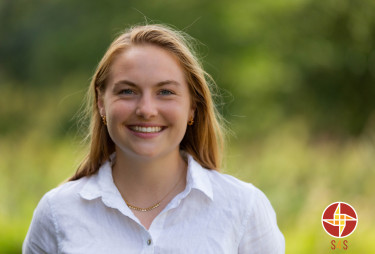 Hi! My name is Britt Reddingius, I'm 21 years old and this year I will be chairman of the board of Students4Sustainability. In the coming year I will spend some time in Leiden, here I will study the minor Cultural Anthropology and Development Sociology. Furthermore I will finish up some courses from my bachelor Industrial Design in Delft. In the last few years I have tried to live as sustainable as possible. With Students4Sustainability I hope to be of help for a more sustainable future. The student from Delft van use its knowledge no better way than trying to achieve this goal in my opinion. Students4Sustainability tries to reach these students and make the enthusiastic to start projects themselves to help others who can't. This year the board will to all it takes to help as many projects as possible and give the student from Delft the meanings to take that step in the right direction. 
For questions you can always contact me via email: voorzitter@students4sustainability.nl 
Celeke Bus - Secretary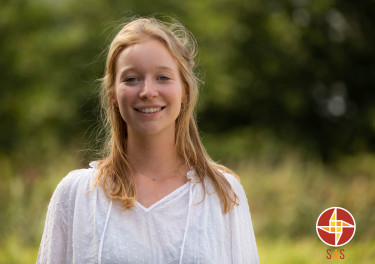 Hey, my name is Celeke, and I am the new secretary of Students4Sustainability. Besides S4S, I will finish my BSc degree in Applied Physics this year. I have always been interested in sustainability and that is why I am not only trying to inform and inspire people around me, but do everything in my power to improve the climate as well. Therefore, I was immediately very enthusiastic when I heard of Students4Sustainability, since, as the board of S4S, I can do both. We can inspire students with the events we host and with our sponsored projects we contribute to a greener futere.
Anyway, I am very excited to be the new secretary for upcoming year! My goal is to reach as many students as possible and to encourage them to come to our events or to start a sustainable project.
For all your question, you can email to secretaris@students4sustainability.nl
Meron Znabei - Treasurer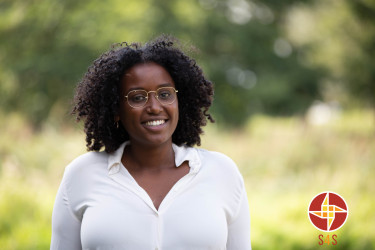 My name is Meron Znabei and I will be the treasurer of Students4Sustainability in the year 2019-2020. Within my study Technology, Policy and Management, I'm constantly combining technical knowledge with insight into social problems. Here I became aware of the pressing environmental issues that we are currently facing worldwide and more importantly of the impact that we as technical students can have. Therefore during this year I'm committed to provide financial support for as many student projects, that use technical knowledge to achieve sustainable growth in developing countries, as possible. 
Would you like to make a financial contribution to our foundation? Or do you have a question about S4S finances? Do not hesitate to contact me via penningmeester@students4sustainability.nl
Puck Wynia - Head of Projects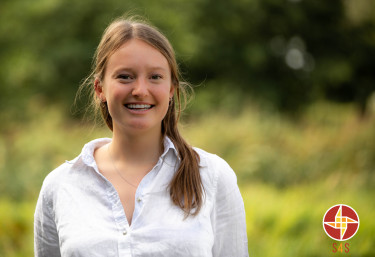 Hey Hey! My name is Puck Wynia, I am 21 years old and in my third year of the bachelor of science: Nanobiology. Sustainability has become my motto for life and therefore I am grateful to be part of Students4Sustainability this year. With excitement I will take on me the function of Head of Projects. The continuity of projects is the main goal this year. By focussing on sponsoring cluster projects, encouraging new teams to take over a project and involving participants of old projects in current events, this goal will be achieved.
Besides this, we will pursue the S4S projects to be more known amongst students. For this, social media will be used and, as said before, the S4S events will be more about the projects. That is how I, amongst others, will try to change the worldview of the TU Delft students, and to help areas that seem unreachable, but are secretly closer than you think. 
If you have questions, need help with your development project or if you would like to start a project yourself, send an email to projecten@students4sustainability.nl
Nick Bowring - External affairs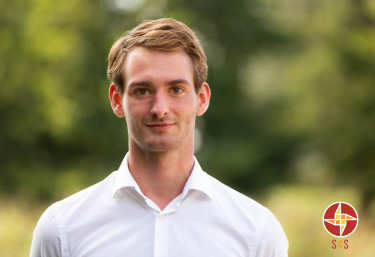 My name is Nick Bowring and this coming year I am going to fill the position of external affairs to the board of Students4Sustainability. Recently I have started my Master in Life Sciences and Technology at the TU in Delft. Innovation plays a major role in moving our economy towards a sustainable alternative. Especially developing countries require solutions to help with this transition, however they often lack either resources or the knowledge. Technical students can contribute by looking for effective and financially plausible alternatives. From personal experience I have learned how difficult it is to make these ideas a reality.
When I heard about the way S4S facilitates this I was instantly inspired. I support the ambitious goals that S4S sets and find it a rewarding way to contribute to the world.
My position entails retaining and securing contacts with our partners that allow us to organise a vast array of activities and help to achieve our goals. If you have any questions please don't hesitate to ask. You can contact me by sending an email to extern@students4sustainability.nl
Stephan Weenk - Head activities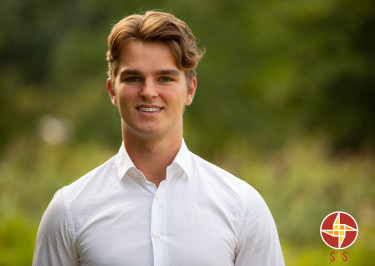 My name is Stephan Weenk, Head of Activities of board 13 of Students4Sustainability. I am studying Mechanical Engineering together with the minor Applied Econometrics. Already from an early age I have been interested in sustainable projects, like building a Solar Cooker or traveling through the CO2-neutral Costa Rica. Therefore, the kind of projects of S4S really appeal to me. Moreover, I think the sustainable mindset in designing a (technical) project is very important. It is nice to see that the TU Delft students are strarting to become more sustainable and it is even nicer that I can be a part of this.
This year I want to break through the stigma of sustainability for once and for all. Therefore, the events will be more accessible, without prejudices and will make a person think. In this way more people will be encouraged to live more sustainable and have a positive impact through projects on communities, or even the world! Do you want to help with this events, do you have a groundbreaking idea for an event, or do you have a sustainable funfact? Send an email to activiteiten@students4sustainability.nl! See you seen at our next event!
Advisory board
The Board of S4S is never on his own. It can always gets help from the advisory board, wich consist out of member of the previous boards. This offers a continuity to all the new S4S boards. The advisory board consists of:
Mitchel Vrolijk                        Head of Activities 16/17
Dion Koreman                        External Affairs 16/17
Anniek van Veldhuizen          Secretary17/18
Joost Soomers                      Head of Projects 17/18
Laurence Griffioen                 Treasurer 17/18
Rogier Doodeman                  Chairman 18/19
Margot Ridderikhoff              External Affaires 18/19
Isabelle van der Kaaij            Head of Activities 18/19